Diesels Tuning in Glenrothes
CSC Motors offer Diesel Tuning in Glenrothes, Fife Scotland. When remapping a diesel, we aim to increase the power curve while maintaing driveability and fuel economy improvements yet retain all the safety parameters to protect your engine and drive train from damage. A remap shouldnt cause excess smoke, this is a sign of overfuelling!
In the UK, our air is colder, meaning there is good potential to make more power on a vehicle leaving it more responsive, have a better torque curve and more economical as the engine is working more efficiently
We work with SM Tuning as an authorised dealer. Sean personally tuned our cars over 5 years ago, and his remaps have been proven as reliable and effective. You can visit his website or Facebook page to see his recent work and his 5* reviews.
All our remaps include a health check and data logging before and after the remap process.
CSC Motors offer diesel remapping for all major car makes and models. We have recently remapped the following diesel vehicles: Audi, BMW, Mercedes, Ford, Vauxhall, Volkswagen, Peugeot and Mercedes-Benz.
Advantages of Remapping
Increased vehicle power (BHP and Torque)
Better driveability
Increased Fuel Performance (Save money on fuel)
Improved throttle response
Improved towing abilities
and more!
Our stage 1 diesel software is designed for use with standard components and within tolerances. A stage 1 remap is classed as our fast road application which is the best all round performance for stock vehicles.
If you are looking to tune your diesel to stage 2 onwards, we encourage you to reach out to our team to discuss the required supporting modifications for each stage and the power estimates.
Why Choose CSC Motors
As part of our remapping process, we always carry out a vehicle health check before the remap to ensure it meets our minimum guidelines. We work with Sean McGarry at SM Tuning, who has a wealth of knowledge about tuning cars safely and carries out all our custom remapping.
Each map, when produced, will be tested on the road or our in-house dyno, and if required will be tweaked. We tailor our remaps to your car and your requested specification.
Even though we can offer impressive gains in power and torque, we also believe in safe and sensible tuning with drivability and reliability equally crucial as performance; that's why our customers return
We only use genuine equipment such as Autotuner with Battery support units utilised to ensure safe updating of the engine control unit (ECU).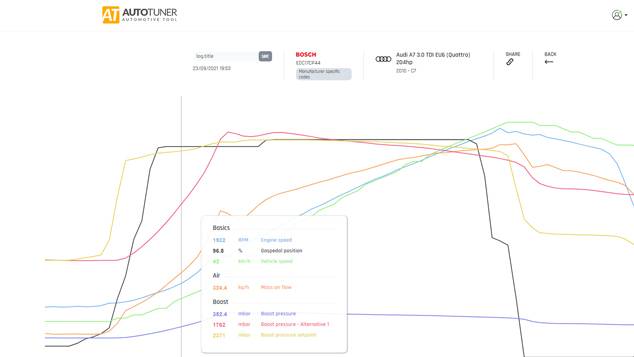 Make an Enquiry
Please complete the form below to receive a personalised quote from a member of our team.