Remapping
CSC Motors offer a remapping service to improve the torque and performance of your vehicle
Rolling Road
We operate a Rolling Road at our garage in Glenrothes, Fife. Our 2 Dimsport Rolling Road (Dyno) can handle up to 750 BHP
Used Car Sales
CSC Motors sell a variety of used cars from £1,000 onwards at our garage in Glenrothes, Fife
SM Tuning Dealer
SM Tuning has tuned over 10,000 cars either directly or through his dealer network.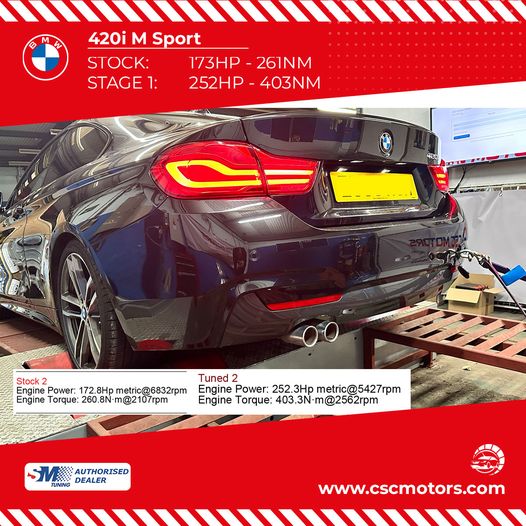 CSC Motors Car Services
CSC Motors are a Scottish based tuning company operating in the Fife area. Tuning isn't just a job to us, it's a passion. Our team has over 40 years of experience in the motor trade and are all car enthusiasts. All this means you're in safe hands if you choose to have your car/van tuned by the team at CSC Motors.
Our remapping service is carried out in partnership with the highly experienced and knowledgeable team at SM Tuning. They have over decade of experiencing in tuning and have remapped over 10,000 vehicles.
In addition to working with one of the best in our industry and using the latest genuine tools such as Alientech and Autotuner, we are 1 of only 3 tuning companies in Fife who own and operate a rolling road. This allows you to upgrade your tuning experience by having power runs carried out before and after tuning to see the difference in the performance of your vehicle.
Find Out About Our Rolling Road
Find Out About Our Used Car Sales
CSC Motors Reviews
"Cannot recommend CSC Motors highly enough! Tremendous communications from start to finish. Full professional explanation of all the benefits of the stage 1 remap I had done on my Mercedes Sprinter van and the appointment went as planned and the results were outstanding. Increased power (+45bhp!) and torque (+120nm!) Greater throttle response, smoother power delivery and an all round better driving experience, not to mention better mpg! and the removal of a couple of nuisance standard restrictions. Win win as far as i'm concerned. Highly recommended!!"
mark jaeckisch
View Power Gains with a CSC Motors Remap
CSC Motors Partners
To ensure we provide the best service, we have carefully selected the best partners in the tuning industry to provide reliable remaps in Fife and East of Scotland.We only work with genuine and licensed chiptuning tools.








Tuning Services - Scotland
Stage 1 and Stage 2 Remaps
Custom Tuning
DSG / BMW Automatic Gearbox Remaps
Adblue/EGR/DPF Solutions
Rolling Road / Dyno Fife
Rolling Road Remaps
Dyno Diagnostics
Dyno Days
Power Runs
Used Car Sales
Used Cars from £1000
Quality Used Cars
Used Cars with Warranties
Trade-ins Accepted