CSC Motors Remapping Process
At CSC Motors, we pride ourselves on our comprehensive and customer-focused remapping process. Based in Glenrothes, Fife, Scotland, we specialise in providing exceptional ECU remapping services to enhance your vehicle's performance, efficiency, and overall driving experience. Our remapping process is designed to be transparent, efficient, and catered to your vehicle's specific needs.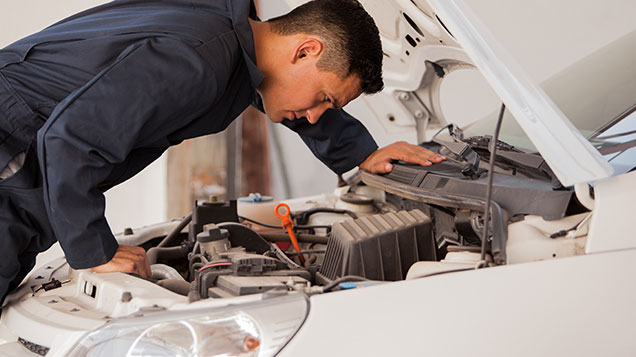 Step 1: Pre-remap Health Check
Before starting any remapping work, our skilled technicians conduct a thorough pre-remap health check. This assessment ensures your vehicle is in optimal condition and ready for the tuning process. We inspect tyre pressures, oil and coolant levels, and perform a diagnostic scan to detect any underlying issues that might impact the remapping outcome.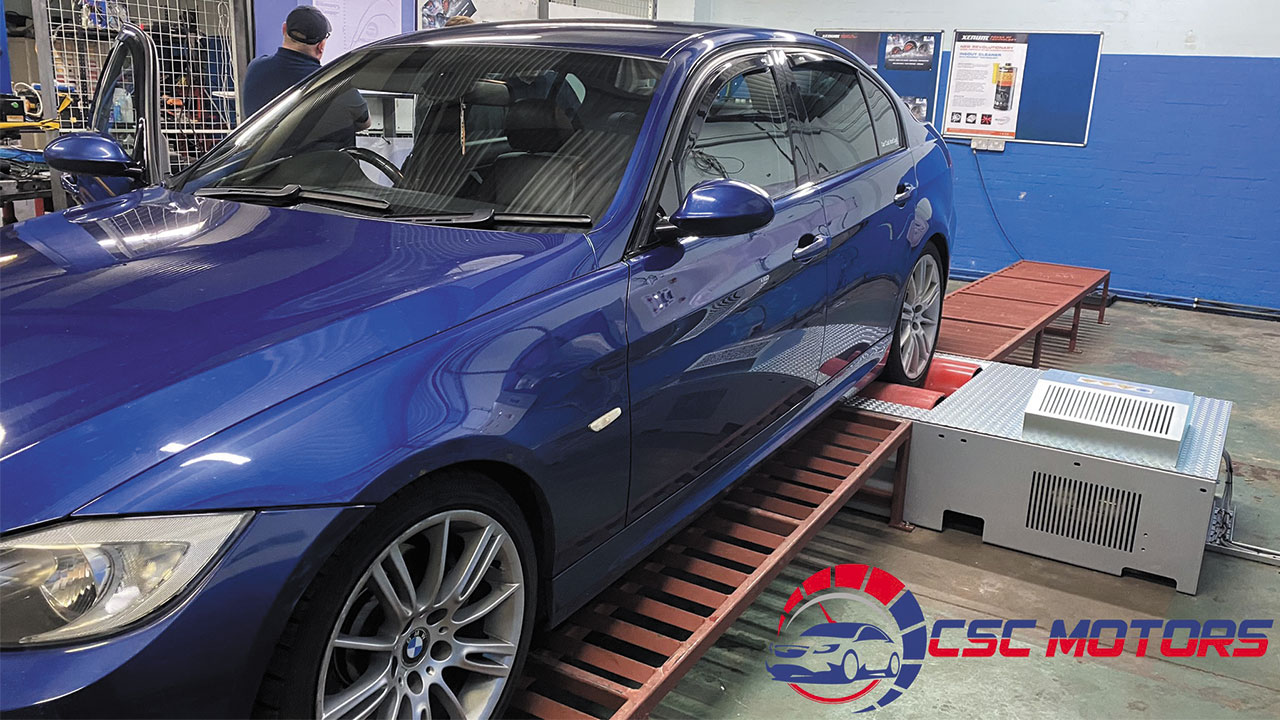 Step 2: Pre Remap Power Runs
Upon completing the health check, if you have opted for power runs before and after the remapping process, we will proceed to load your vehicle onto our state-of-the-art dyno. This sophisticated equipment enables us to accurately measure and record your car's current brake horsepower (BHP) and torque levels.
By conducting these initial power runs, we can establish a precise baseline of your vehicle's performance prior to remapping. This crucial information allows us to customise the remap to suit your car's unique specifications, ensuring the most effective and reliable outcome.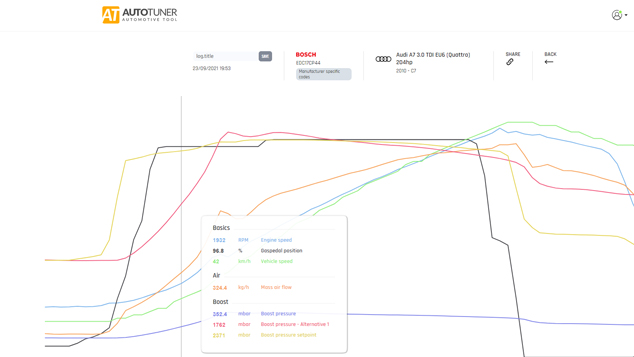 Step 3: Data logging
At CSC Motors, we place great emphasis on ensuring your vehicle is functioning optimally prior to the remapping process. To achieve this, we meticulously datalog your car's performance to confirm it is running as intended. Depending on your selected tuning package, this crucial step will be conducted simultaneously with your power run or through the use of datalogs obtained during a road test.
This thorough assessment allows us to identify any underlying issues that may affect the remapping outcome, ensuring the highest level of reliability and performance enhancement. Our skilled technicians will analyse the datalogs, making any necessary adjustments to provide you with a bespoke and effective remapping solution tailored specifically to your vehicle.
Step 4: Send ECU Software to SM Tuning
Our team of seasoned professionals will meticulously read your vehicle's ECU, carefully extracting the current software settings and mapping data. This vital step enables us to evaluate your car's existing performance, providing a solid foundation for identifying areas of potential enhancement.
Armed with this detailed understanding of your vehicle's current performance profile, our experts can then customise the remapping process to optimise efficiency, power, and torque, ensuring the best possible results tailored to your specific driving preferences and requirements.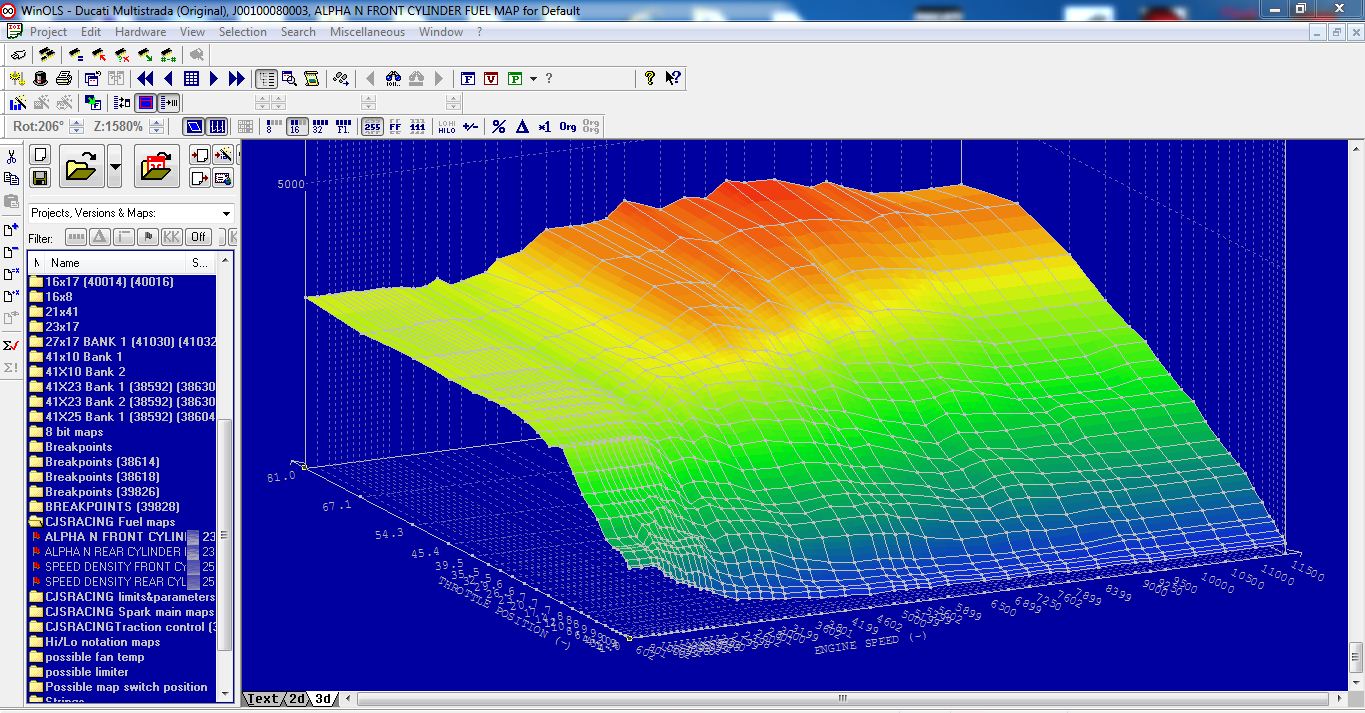 Step 5: Custom Remap Creation
Using our partnership with SM Tuning, we create a custom remap tailored to your vehicle's specific requirements. Our remaps are designed to deliver optimal performance gains, fuel efficiency, and driveability, without compromising the safety or longevity of your vehicle.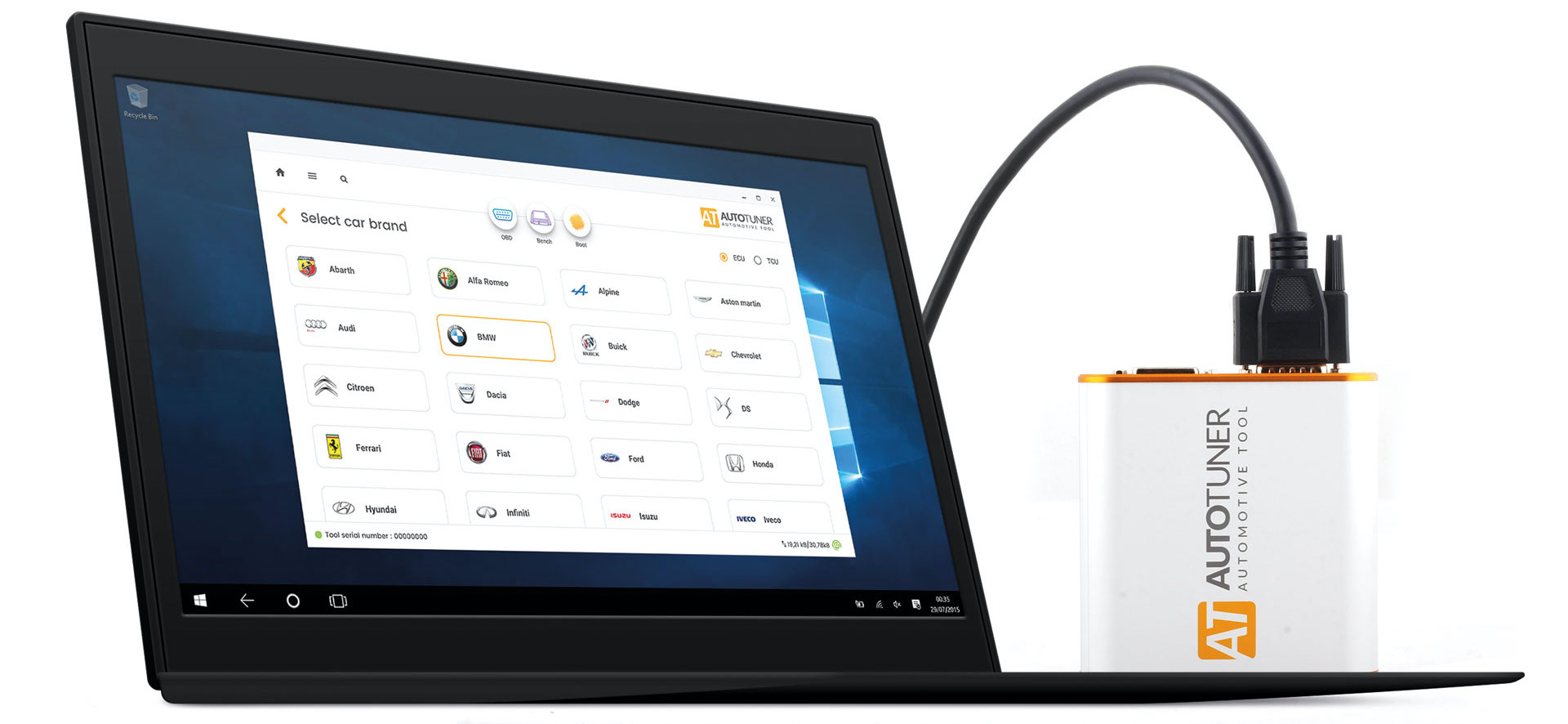 Step 6: Write ECU Software to Vehicle
Upon completion of the custom remap, our skilled technicians meticulously write the new software to your vehicle's ECU. This process is executed with utmost precision and attention to detail, guaranteeing a flawless integration of the enhanced performance settings.
With the experience and expertise of our team at CSC Motors, you can rest assured that your vehicle is in capable hands. We are dedicated to delivering top-notch service and an exceptional driving experience, reflecting our passion for automotive excellence and customer satisfaction.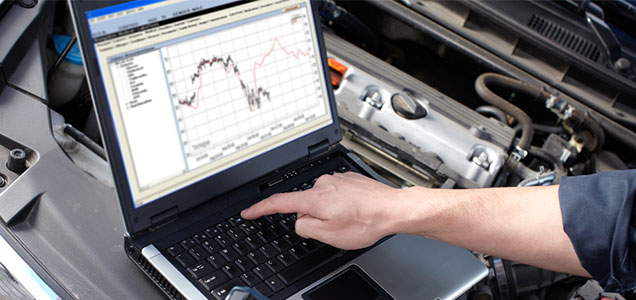 Step 7: Data logging
To ensure the success and longevity of the remap, our team conducts thorough data logging and an extensive test drive. This crucial step allows us to verify that your vehicle is operating seamlessly, efficiently, and securely with the newly implemented remap settings.
Our meticulous approach to testing ensures that your car's new performance enhancements are fully integrated and functioning optimally, delivering the exceptional driving experience you expect from a bespoke remap solution. With CSC Motors, you can have complete confidence in the quality and reliability of our tuning services, tailored specifically to meet your unique driving preferences and requirements.
At this stage, if a tweak is required then steps 5 and 6 will be repeated based on the data logs we collect and analyse with SM Tuning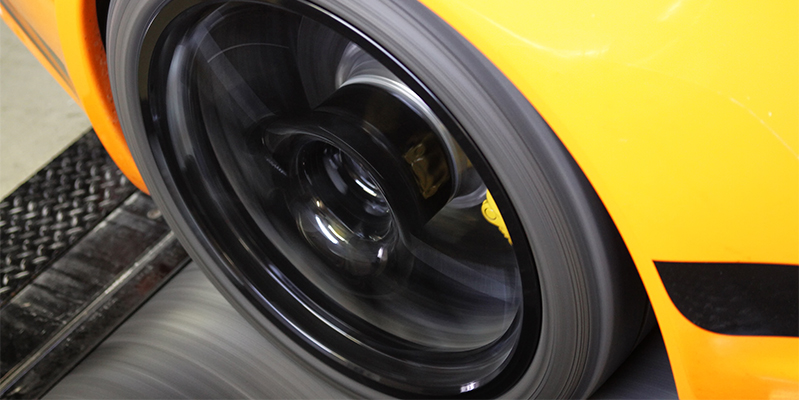 Step 8: Power Runs on our Dyno
Once the remapping process is complete, we will perform a follow-up power run on the dyno if you have selected this package. This second assessment enables us to compare your vehicle's post-remap performance with the baseline figures, demonstrating the significant improvements achieved through our expert tuning services.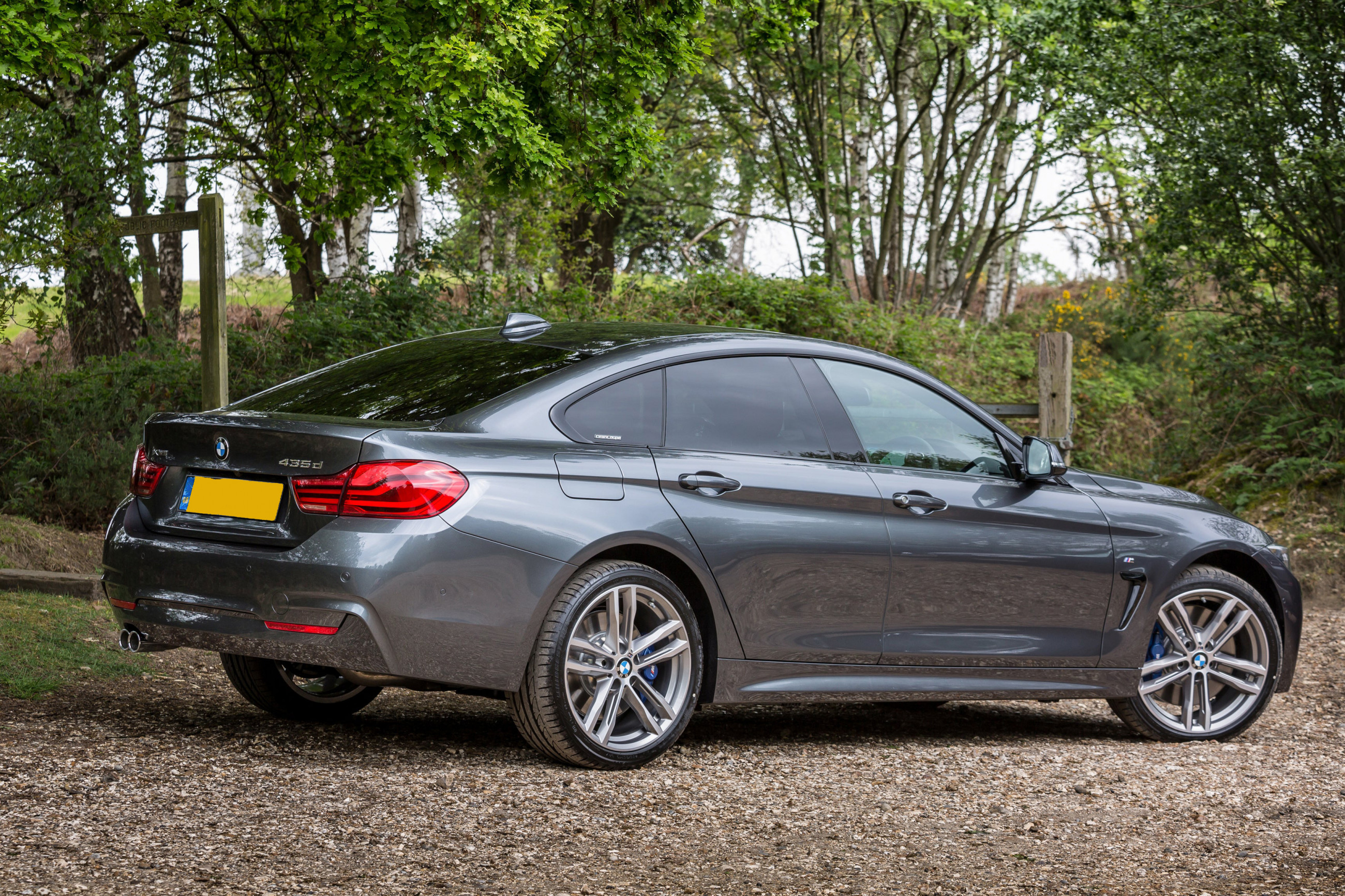 Step 9: Road Test
At this stage, our expert team will conduct a comprehensive road test on your vehicle to confirm its optimal performance under a range of driving conditions, including full throttle and everyday driving situations.
This thorough evaluation allows us to identify and address any potential issues, ensuring a seamless integration of the remap settings for a perfectly balanced and enjoyable driving experience. With CSC Motors, you can trust that our commitment to quality and excellence extends beyond the remapping process, providing you with unparalleled service and complete peace of mind.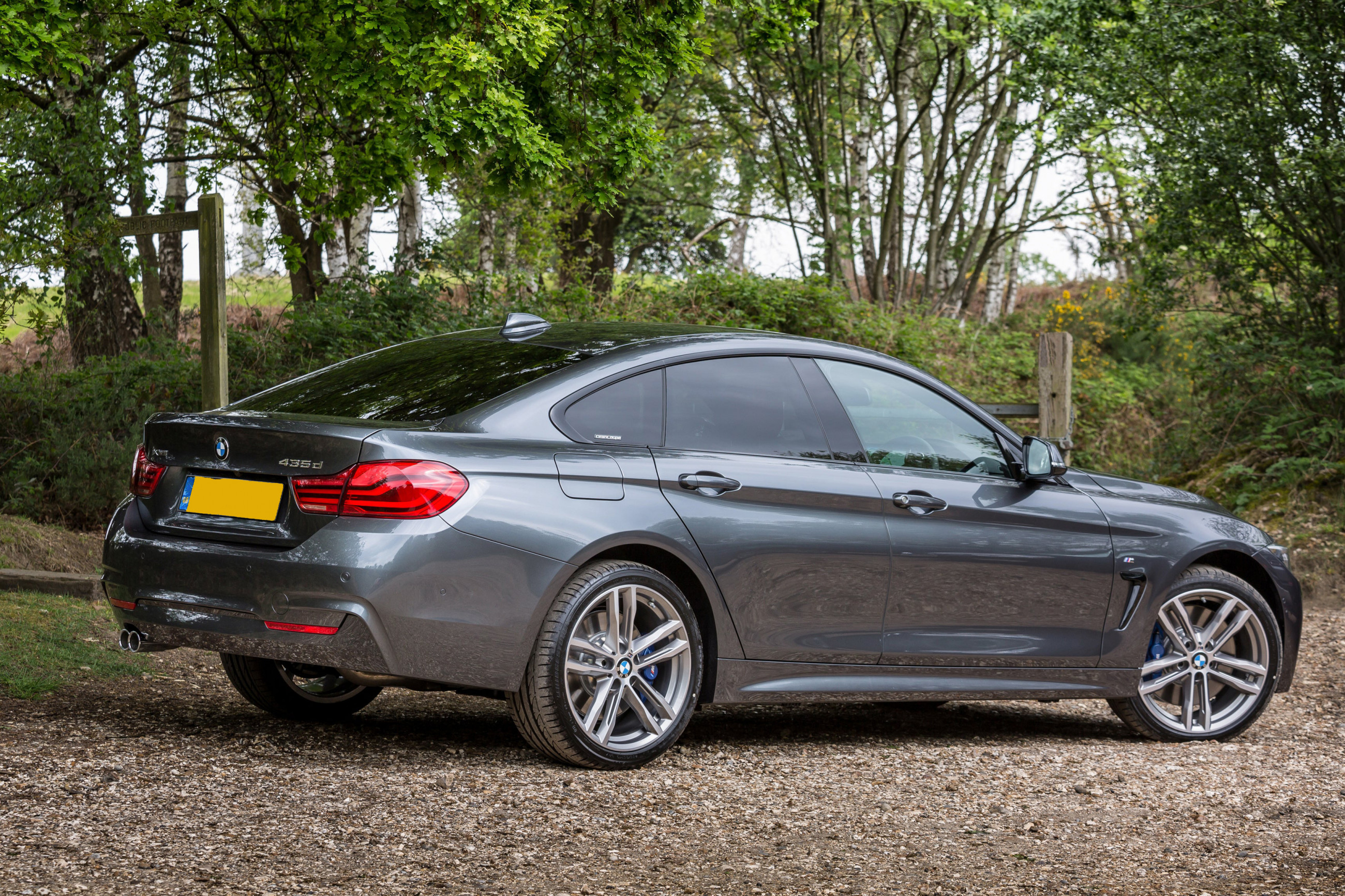 Step 10: Remap Complete
At CSC Motors, we are dedicated to delivering top-quality ECU remapping services in Scotland, focusing on customer satisfaction and vehicle performance. Trust our experienced team to transform your vehicle's driving experience with our proven remapping process. Discover the CSC Motors difference today by visiting our website or contacting our friendly team.