Car & Van Remapping
CSC Motors offer remaps for cars and vans at our workshop in Glenrothes. We specialise in optimising the performance of your vehicle for customers in the Fife area. This gives you more power, more torque, better throttle response and smoother running.
Our tuning can be carried out using advanced data logs from the road or using our brand-new rolling road. We are an authorised SM Tuning dealer who has a reputation for provide reliable and effective remaps increasing the efficiently of the engine in your vehicle.
Our remapping service is carried out using genuine and licenced tools to ensure for a safe tuning process with a health check carried out prior.
To make tuning more affordable, We can offer to split the cost of a remap into 4 monthly interest-free payments with Payment Assist, just ask your advisor for information.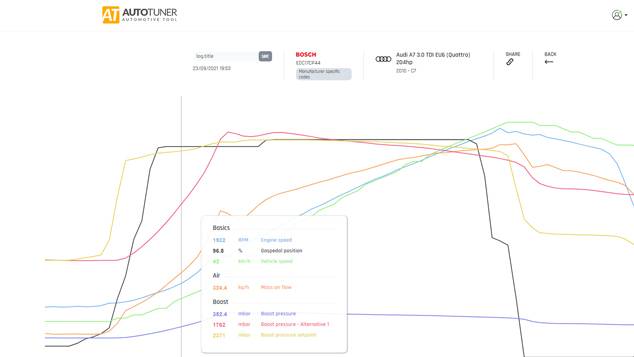 CSC Motors Tuning
Economy Remaps
Economy Diesel Remaps are becoming more popular with rising fuel prices! We can remap your car to improve fuel efficiency. This is achieved by increasing the torque available will allow fewer gear changes and accelerator pedal movement resulting in improved fuel economy (increased MPG) and driveability.
Stage 1 Remaps
By having a Stage 1 remap carried out, you are unlocking the true performance of your vehicle without any modifications required. When a manufacturer builds a car, they do so for many different markets and climates, so develop a "safe" de-tuned configuration.
In the UK, our air is colder, meaning there is good potential to make more power on a vehicle leaving it more responsive, have a better torque curve and more economical as the engine is working more efficiently. A stage 1 remap can be carried out on any car or van without the need for modifications
Stage 2 Remaps
A Stage 2 Remap will offer more power and torque than a Stage 1 Remap and requires modifications to your vehicle. Our technical team can provide a list of recommended modifications for you
Custom Tuning (Stage 3 and upwards)
Custom Tuning will be required for a car with significant modifications which requires a custom remap carried out on our rolling road where parameters can be monitored.
Bench Remaps
Some vehicles require the ECU to be removed for tuning to be carried out. The ECU is safely removed by our skilled technicians, adjusted on a bench (hence the name) and reinstalled into the car. Only 10% of cars require this to be tuned and our advisor will let you know if your vehicle is one of them.
Make an Enquiry
Please complete the form below to receive a personalised no obligation quotation. Your technician can also answer any questions about our remap and the process.